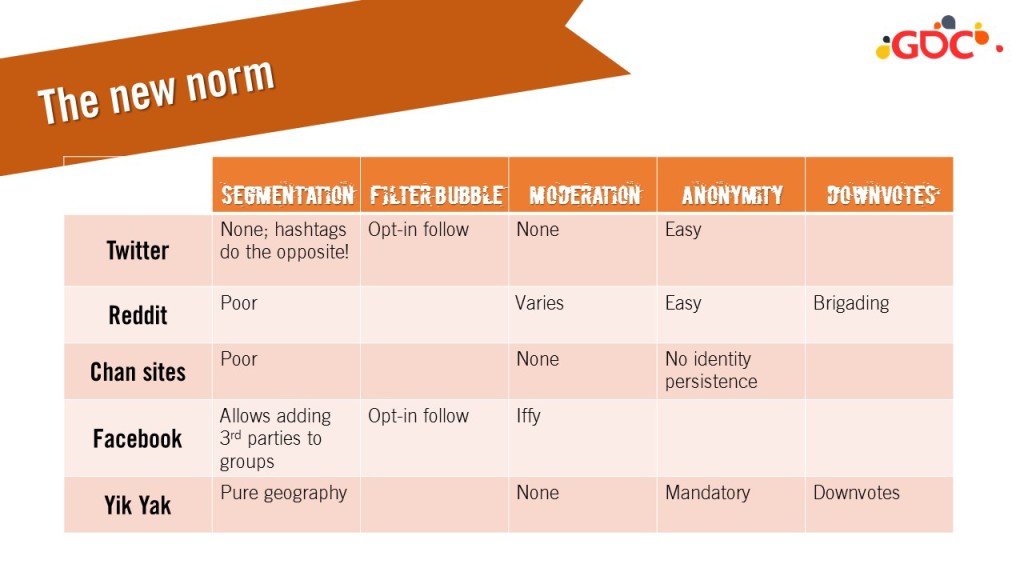 This morning, Gordon Walton, Rich Vogel and I presented our talk on "Community Management in the Culture Wars." I realized as we started that the last time the three of us were on stage together at GDC to talk about community was 14 years ago (!). A lot has changed… and a lot hasn't.
The slides are pretty self-explanatory, and can be found here.
There has been a surprising amount of coverage on it.