For the formal version, you may want to take a look at my CV.
For press kit or bio materials for speaking engagements or otherwise, please visit the Press Kit page.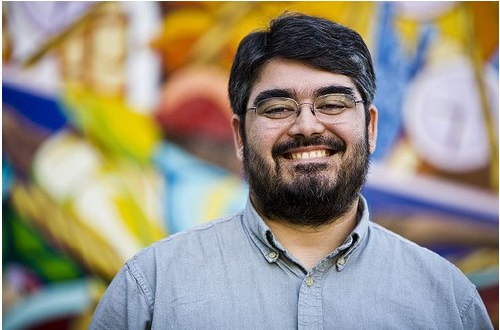 A very brief version of my life would go something like this: I was born on Long Island in September of 1971, moved to Massachusetts at an early age, and went through half of grade school there. Then my mother started working for UNICEF, and I ended up living for six years in Peru. After that it was Barbados, and then a brief stint in Haiti. During this time, my dad moved to Tennessee, Georgia, and then Florida. Then I came back to the States to finish high school in Florida. I went on to college in Maryland, at Washington College which I enjoyed immensely. I graduated in three years with a double major in English (Creative Writing) and Spanish; and then completed my Master of Fine Arts degree at the University of Alabama. I've got a bunch of siblings, half-siblings, relatives, and so on, but none of them seem to have websites of their own, so I won't tell you much about them.
Odds are pretty good that if you came here looking for something, it was the section on online game design. The first video game I played was Pong. I first started messing with computers on CP/M machines like my dad's Osborne 1. I did a lot of programming on the Atari 8-bit machines. While in grade school I also designed board games a lot–we used to play them during recess. That hobby lasted for many years. We also, of course, played Dungeons and Dragons and then other paper roleplaying games.

I started mudding in 1992, and worked on LegendMUD, a text-based virtual world based on "history the way they thought it was." During this time period I also had one game published, Nexus, a boardgame released as a videogame adaptation by Moraffware. If you happen to have a working copy, let me know!
Eventually got a job as a designer working on persistent worlds at Origin Systems. My last project there was Ultima Online, which was a huge success, opening the online persistent world market to the general gaming public.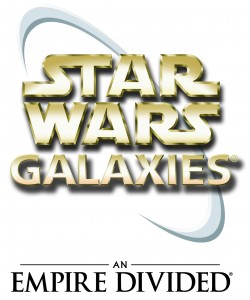 I then went on to work for Sony Online Entertainment, first as creative director on Star Wars Galaxies and then as Chief Creative Officer. While CCO I assisted on numerous other games at SOE in one way or another. Probably my largest contribution was to Untold Legends, which I did a lot of writing on.
I left in early 2006 to start a new studio focusing on virtual worlds. This became Metaplace, a platform enabling end users to create their own virtual worlds. At peak there were over 40,000 user created worlds running on the Metaplace platform. Alas, it didn't make enough money to live. We switched over to making social games for Facebook with it, and made Island Life, My Vineyard, and Legendary Treasure. After that Metaplace was acquired by Playdom, which in rapid succession was bought by Disney. I worked there as VP of Creative Design for several years.
These days, I do independent game development, and also work sometimes as a consultant for companies that need product strategy, game design training, or the like. I typically get asked to help solve big product and design challenges that define a company's whole direction.

There's a whole bunch of my writings on online game design here, and they are available under the Gaming link from the menu.
In 2012 I was named an "Online Game Legend" at the Game Developer Online Choice Awards. It was a discombobulating capstone on fifteen years in online games.
Odds are a great deal smaller that you are here because of my life as a writer (maybe you knew me as a writer from college or high school? If you did, please visit the contact page so we can get back in touch!). I'm not real active on that front these days, but I do try to post a poem every Sunday to the blog. You can find examples of my fiction and poetry under the Writing link.
The writing life ended in a spasm of graduate school. My life as an academic was short–though I loved teaching, I hated academic politics. You can read more about my life as a quasi-professor, and see selected literary analysis essays and teaching materials, under the Writing heading. That said, I did write a fairly well known book called A Theory of Fun for Game Design.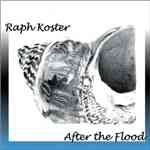 Music is an important part of my life. I play acoustic guitar and compose my own material. My first CD, After the Flood, is available for purchase at the usual locations. The Music section here has information on some of my songs, lyrics and tablature, guitar tunings, and links to other musicians whose work I admire.
I've dabbled in art and graphic design from time to time. You can check that out under the Artwork heading.