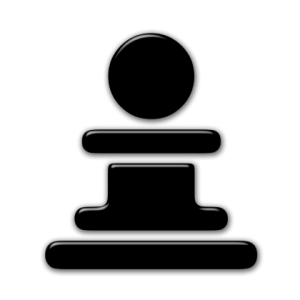 Problems that aren't actually solvable. Instead, players can only approach optimality. This means there's always another hill to climb in terms of increasing skill, so people keep devoting the time.
These tend to be problems that fall into high complexity classes. In general, NP-HARD problems that we solve using heuristics make for long-lasting games. Mind you, these problems need to be intrinsic to the core game loop. I refer you to my presentation on that here: Games Are Math slides.
No end in sight for problem variations. New problems using the same ruleset is also a way to give hills to climb. (Yeah, this means that "authored" games with fixed levels are almost certainly not going to endure in quite the same way. A narrative game is very unlikely to last a generation.)
The typical ways of providing apparently endless content are:
a decently large permutation space. We have an enormous ability to prune possibility space in our mental models. Tic-Tac-Toe is small enough we solve it pretty readily. In contrast, there are a lot of possible games of go.
a human opponent. Humans add in a whole new set of problems that are also inherently hard, problems of psychology and status.
procedurality in problem set generation. Every game of Tetris is different. The weather adds random elements to every sporting event. And so on.
Independence from representation. Games that endure a generation or more are ones that are susceptible to the folk process, that embrace the idea of being co-opted by their players.
So: Games that endure are ones that survive reskinning, graphic design changes, etc., in order to ensure viability over cultural shifts. Think chess sets; or the way in which Monopoly stays relevant in part because of silly Monopoly reskins.
It also, critically, includes ease of replication. Battleship endures in part because it can be played on a napkin. Games with finicky custom pieces are less likely to survive. Games tied to an input method on a specific technological platform, way less likely… already we see Wii games with custom peripherals that are almost unplayable. The more things tying the game to a particular incarnation or instantiation, the less likely it will be to endure.
Sometimes platforms are extremely widespread, like the standard deck of cards, or round balls. If you can build on something like that, which is always pretty available, you can leverage its ubiquity.
Accessibility is deeply related to this. A game that is too complex or demanding to learn will provide too high a barrier for entry. Usually games like that are coupled with heavy dependence on representation or technical platform.
External support, via either ongoing marketing funds or cultural support in some fashion, to prop the game up when it might otherwise fade. For example, Monopoly endures not only because of the ongoing marketing, but also because of the social tradition of family game night. Chess survives in part because being good at chess is a status symbol and cultural marker. Many sports are deeply tied to a given culture's self-image, rituals, or educational systems. In this sense, games aren't any different from any other cultural artifact — the more they are woven into life in various ways, the more likely they are to become a custom.
Luck. Games endure in part because of popularity, and popularity is itself heavily driven by luck. Studies have shown that "quality," apart from being kind of an arbitrary judgement, has a relatively weak influence on overall popularity. Social confirmation is the primary driver of popularity. If a game does not pop up to high popularity early on, it likely won't stick around. And note, popping to high popularity isn't itself a guarantee of future endurance (see Where does popularity come from, or the Wisdom of Crowds revisited)
For an alternative view with a lot in common with my answer, you may want to read Dan Cook's article here: Gamasutra: Daniel Cook's Blog or check into some of the design work of Frank Lantz.
This post originated on Quora…